Organic Farm & Food
Our farm is at the heart of everything we do.
We started Helen Browning's Organic to tell our story. Connecting directly with you, our customers, has enabled our family farm to survive and thrive.
Eat our bacon, join us at the pub or Chop House, walk the farm and see our animals. In the end, it is all about great tasting, organic food and the farm is where it starts.
Eastbrook Farm
We work our beautiful farm for the benefit of our animals and for wildlife, improving the landscape and soil, and creating interesting, fun and satisfying jobs at the same time. We stay true to our pioneering spirit. Creating space on the farm where great ideas can grow. And we produce organic food from all this…
About Helen
Helen is a farmer and campaigner. The journey that food makes from the farm to the plate has been central to her life and work. Born and brought up on her family farm in Wiltshire which she runs today, Helen is also Chief Executive of the Soil Association. She remains first and foremost a farmer and was awarded the OBE in 1998 for services to farming…
Products
Helen Browning's Organic, that's the name on our organic food from the farm – bacon, hot dogs and speedy sausages. Full of flavour, with all the hard work that goes into farming our organic pigs reflected in food that feels and tastes good when you eat it…
Why organic?
Organic means working with nature, not against it. It means higher levels of animal welfare, lower levels of pesticides, no artificial fertilisers and more wildlife!…
Recipes
A selection of some of our favourite recipes from chefs at Helen Browning's Royal Oak. The pub is in the middle of our organic farm, with generous seasonal food from our farm or our neighbours. Come and visit us or… 
Wholesale
Alongside our Helen Browning's Organic products and meat for our own pub and restaurant, we also work with a number of partners to provide them with organic meat in a wide range of cuts and specifications for their businesses…
Awards
We occasionally like to put ourselves through the mill and enter our wonderful products for an award – from time to time we're delighted and slightly surprised to win or come close runners up…
Pig, Helen's book
A gloriously written book, mostly following nine sows from the week of their farrowing, around the shortest day last year, through one of the hardest, longest winters we can recall. It includes the sow that died, leaving nine orphans, and how three of them escaped to the sanctuary of the farmhouse to begin their slow recovery.
Helen Browning's
Organic Farm & Food
Helen Browning's
Royal Oak
Helen Browning's
Chop House
Open letter to Michael Gove
Helen Browning, Chief Executive of the Soil Association, has written an open letter to Michael Gove highlighting the negative impact already being caused to UK organic exporting businesses by current Brexit...
Chop House Spring Menu 2019
Our astonishingly enjoyable and successful foray into the throbbing heart of Swindon's Old Town, Helen Browning's Chop House, is once again refreshing its menu as spring approached...
Start of a new era here at Eastbrook
While the world's dairy farmers on the whole decline in number due to an uncertain financial future, here in Bishopstone we're going the other way, as we so often do...
Community events at Helen Browning's Royal Oak!
Events, my dear, events... as someone once said. That's what Helen Browning's Royal Oak specialises in, along with seven days-a-week simple organic luxuries, like superb bedrooms, glorious seasonal food, and intimate...
Your views please
Win a hamper! This survey will take you approximately 4 minutes, we'd love to hear your thoughts and ideas please about our products, plans and business offering...
2 weeks ago
Yessssss! Lovingly slow cooked, Turmeric pulled pork plus Fennel & Roasted Garlic Pork Belly on offer @Ocado now #newrange #easyfamilydinner #slowcook #pulledpork #£1off #delicious https://t.co/wvkxlB5nd2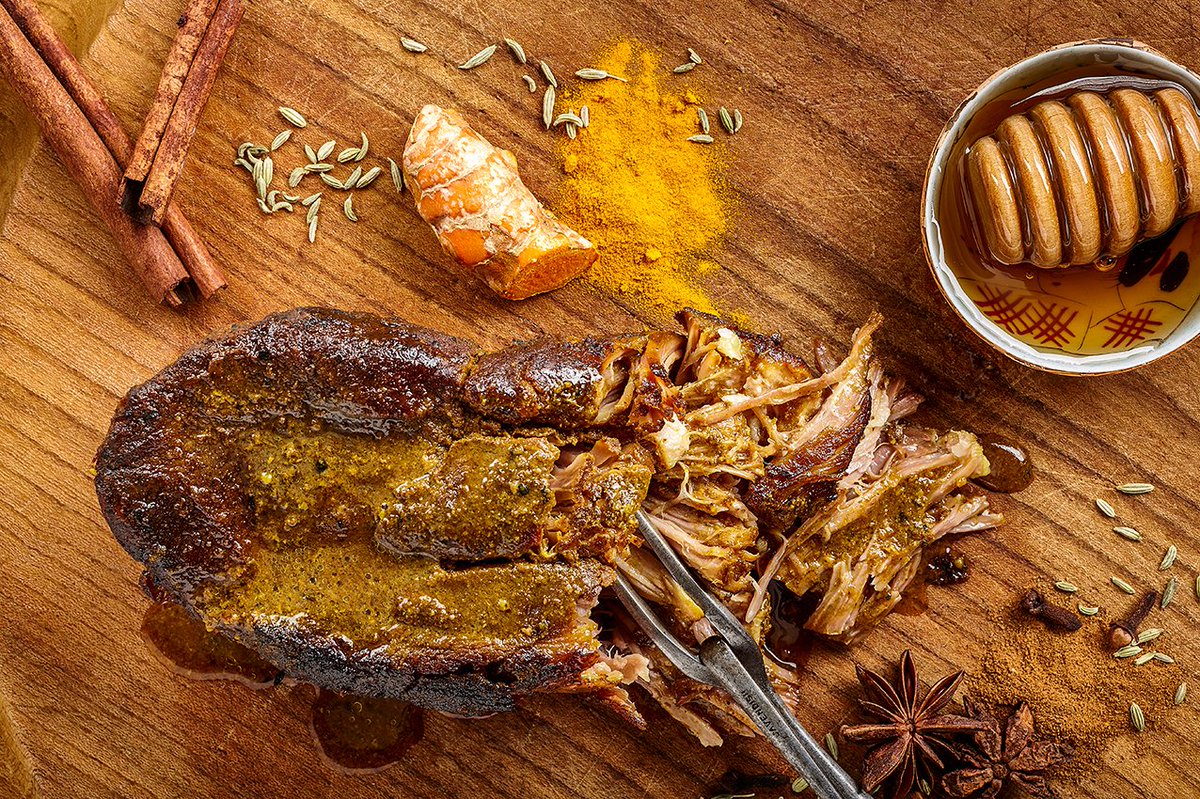 ©Helen Browning's Organic 2019