We thought you may like to see our trophy shelf.
We occasionally like to put ourselves through the mill and enter our wonderful products for an award – from time to time we're delighted and slightly surprised to win or come close runners up. Nothing taken too seriously and lots of lovely people met along the way who run their own local businesses.
Taste of the West 2017
Our Smoked Back and Unsmoked Streaky both won Gold  this year – and our Hot Dogs , Speedy Sausages and Unsmoked Back Bacon all won Silver. These fabulous awards aim to champion food and drink producers in the West Country, as well as all the places that serve and sell their produce, to prove that when it comes to what you eat and drink, it really is best in the South West.
Great British Food Awards 2017
After an unprecedented number of entries and four months of rigorous
shortlisting, testing and tasting – the results revealed that our Smoked Back Bacon was awarded Highly Commended in this years Great British Food Awards 2017.
Good Pig Award
Compassion in World Farming said, "We are pleased to announce that Eastbrook Farm Organic Meats has been awarded a Good Pig Award by Compassion in World Farming in recognition of our commitment to meat pig and sow welfare.
Compassion's Good Farm Animal Welfare Awards recognise food companies that are making it their policy to produce and source higher welfare eggs, meat and dairy produce."
Great Taste 2017
Great Taste, the world's most coveted blind-tasted food awards, which celebrates the very best in food and drink, has announced the Great Taste stars of 2017. Helen Browning's Organic was awarded a 1-star Great Taste award for its Hot Dogs and Speedy Sausages.
Helen Browning's
Organic Farm & Food
Helen Browning's
Royal Oak
Helen Browning's
Chop House
3 days ago
Helen with @agricology video link below - discussing the organic pig system.

https://t.co/0p4TN6yxpG https://t.co/S2pU2kXhWC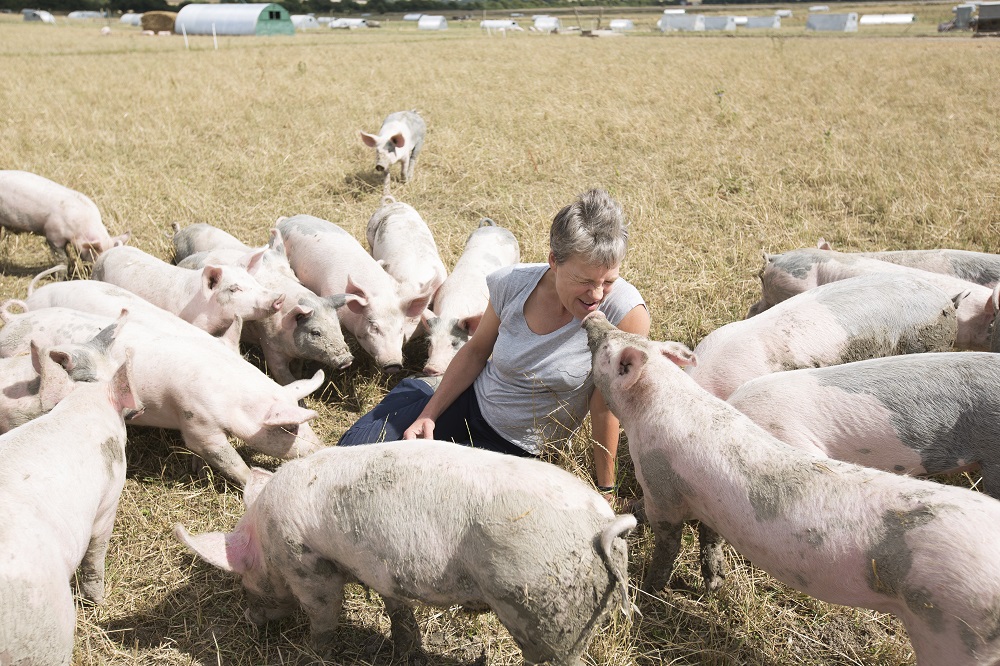 ©Helen Browning's Organic 2019