Botswicky is our king-size room situated on the first floor.
Botswicky is our king-size room situated on the first floor.
Each unique room is named and themed after a field on our farm here at Eastbrook, a perfect place to unwind in the beautiful Wiltshire countryside.
"Botswicky is a tiny field, running alongside Botswicky Wood right on the edge of Lower Farm. You feel as if you are in another world here; it is so sheltered and cosy and the perfect place for a picnic."
All our rooms are equipped with cosy duvets, comfortable beds, bedside tables and wardrobes. Each room has its own en-suite shower room with sparkling new white suites. Fluffy towels, luxury crisp cotton linen, flat screen TV's, hairdryers and coffee making facilities. A hearty breakfast to set you up for your day, whatever it holds, and high speed wifi to keep you connected.
Relax, play or share a few drinks in 'The Wallow', our comfortable shared space with tri-fold doors opening out onto the courtyard. Sofas and chairs, books, magazines and games, record player, teas and coffee.
Open letter to Michael Gove
Helen Browning, Chief Executive of the Soil Association, has written an open letter to Michael Gove highlighting the negative impact already being caused to UK organic exporting businesses by current Brexit...
Chop House Spring Menu 2019
Our astonishingly enjoyable and successful foray into the throbbing heart of Swindon's Old Town, Helen Browning's Chop House, is once again refreshing its menu as spring approached...
Start of a new era here at Eastbrook
While the world's dairy farmers on the whole decline in number due to an uncertain financial future, here in Bishopstone we're going the other way, as we so often do...
Community events at Helen Browning's Royal Oak!
Events, my dear, events... as someone once said. That's what Helen Browning's Royal Oak specialises in, along with seven days-a-week simple organic luxuries, like superb bedrooms, glorious seasonal food, and intimate...
Your views please
Win a hamper! This survey will take you approximately 4 minutes, we'd love to hear your thoughts and ideas please about our products, plans and business offering...
2 weeks ago
Yessssss! Lovingly slow cooked, Turmeric pulled pork plus Fennel & Roasted Garlic Pork Belly on offer @Ocado now #newrange #easyfamilydinner #slowcook #pulledpork #£1off #delicious https://t.co/wvkxlB5nd2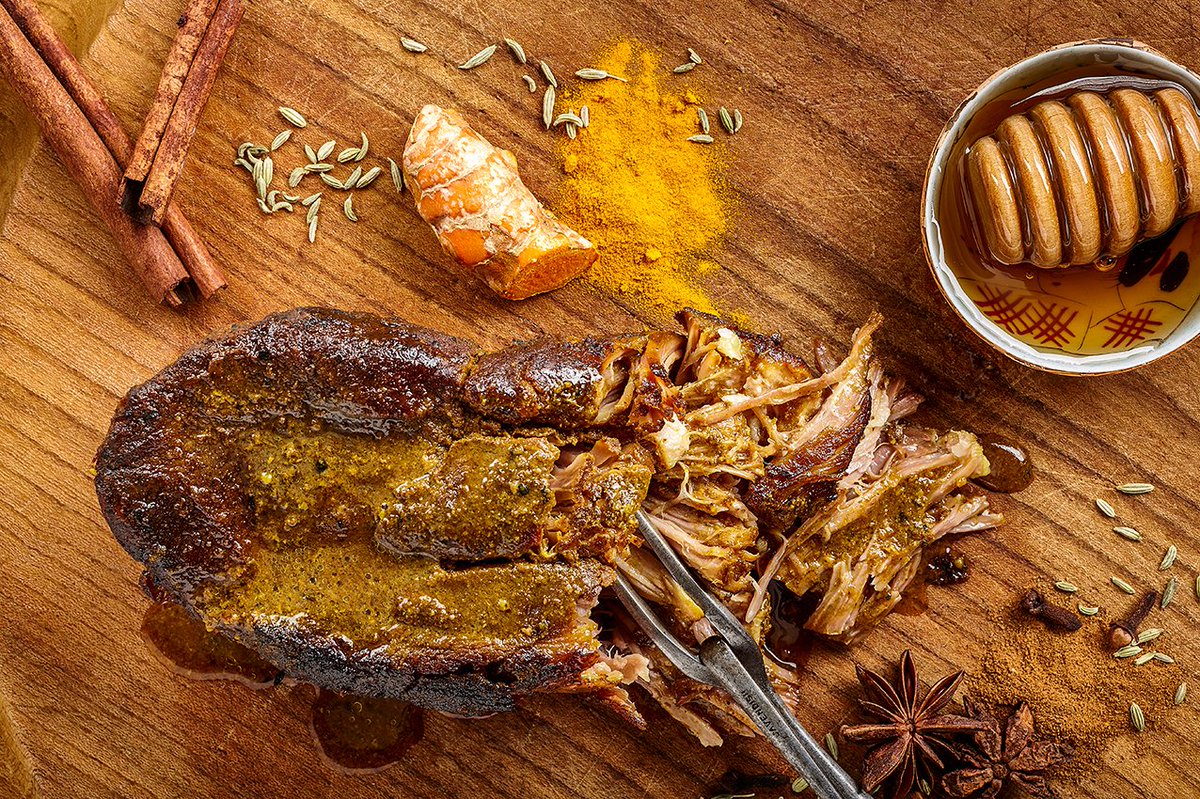 ©Helen Browning's Organic 2019