As you'd expect we're now fully open and having lots of fun – all safely of course!
All day, every day we are open for drinks, coffees, cakes and snacks. Our kitchens are open and preparing fresh food throughout the week;
Monday – Saturday
Breakfast – 08:00 – 10:00
Lunch – 12:00 – 14:30
Dinner – 17:30 – 20:30
Pizzas from our outdoor pizza oven, every Saturday, 12:00 – 16:00
Sunday
Breakfast – 08:00 – 10:00
Sunday Lunch – 12:00 – 15:00
Dinner – 18:00 – 20:00
We'd love to have you here – Get booked in, for a stay or for a meal, by giving us a call on 01793 790 481 or enquire online.
Our 12 luxurious rooms are a world away from the crowd, set apart from the pub, in a sunny, peaceful courtyard. Each unique room is named and themed after a field on our farm here at Eastbrook, a perfect place to unwind in the beautiful Wiltshire countryside. Sleep deeply in crisp cotton bedding. A hearty breakfast to set you up for your day, whatever it holds, and high speed wifi to keep you connected. Two of our rooms are dog friendly – Kate's Folly and Barn Field (pet cleaning charge of £20 applies) and dogs are welcome in the pub.
Circular walks to The Ridgeway National Trail that runs across our (tenanted) 1,400 acre organic farm start from our front door. Our farm boundaries to the south give access to thousands more acres of open land, criss-crossed with paths and bridleways, and the glories of pre-historic Wiltshire and Oxfordshire lie all around us. At the right time of year there's a proper fire to come back to and always newspapers, magazines, books to borrow. Dogs and muddy boots welcome.
Classic car days; track days; garden barbecues, occasional music, always local, and surprisingly talented people who want to play here.
Pigstock in August is usually fun and of course the renowned International Pig Racing Festival is held here annually.
This is your place to enjoy. Just a medium stone's throw from Swindon station, with easy access to London and The Cotswolds.
We're now combining  everything—the pigs, the cows and calves, the landscapes, the wildlife—deer, owls, badgers, flora and fauna generally, although not all of it appears on cue.  Our colleague James Andrews, expert at wildlife photography among other skills, will lead the 'Safari' tours, in the red land rover
Tackling the virus crisis ...
We have set up a farm shop at the Royal Oak in Bishopstone for groceries, organic meat and freshly prepared meals to take-away during the current restrictions on in-house dining. Please see our social media for updates and a full list of available produce. 
Delighted that our organic Corned Beef is being applauded across the land. 5* reviews with Abel and Cole and a Silver award at British Charcuterie Live!
Clive gives us a twitchers update on all the comings and going on the farm.
"The rookeries in the ash trees around the farm have been active since late February/early March and the early-nesting rooks will now be sitting on eggs. For most of the other birds the lengthening days and increased hours of sunlight are the trigger to pair up and start breeding ...
4 days ago
Recipe of the week: BBQ Pork Belly😋 Check out this delicious recipe on our website now https://t.co/FxY20GsuRl 🥓 And don't forget to tag us in your #organiccreations 🧡 https://t.co/eVC93GdoPp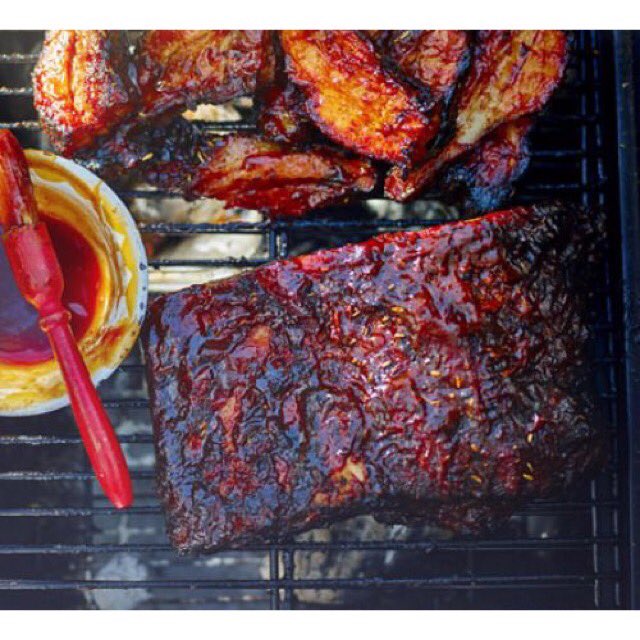 ©Helen Browning's Organic 2019-20