Eastbrook Farm
We work our beautiful farm for the benefit of our animals and for wildlife, improving the landscape and soil, and creating interesting, fun and satisfying jobs at the same time. We stay true to our pioneering spirit. Creating space on the farm where great ideas can grow. And we produce organic food from all this.
The Farm
Our family has farmed at Eastbrook since 1950, courtesy of our landlords, the Church of England. When Dad gave me the opportunity to take over in 1986 I decided to experiment with organic farming – to see if we could grow good quality crops and animals, while making more space for nature too. We've never looked back.
Our livestock
There's a huge amount going on here. We have a dairy herd, lots of calves and beef cattle, 300 Romney ewes, 200 British Saddleback sows, 400 acres of cereal and pulse crops and a small flock of laying hens.  So there's lots of food flowing from the farm, and I hope you will try some of it.
The team
At a time when many farms get by with very few people, I'm proud of the fact that we can employ 12 on the farm, and many more in the rest of our ventures. It's a busy place, sometimes rather chaotically so, and takes a lot of organising, but the place is alive, and none of what we do would be possible without such a great team.
Agroforestry
Cherries, damsons, quince, pears, apricots, almonds, mixed berries and more. My latest folly is the planting of thousands of trees at Lower Farm. I've long been fascinated by some of the permaculture ideas, and how we can integrate productive trees into our farmland to improve overall productivity while enhancing wildlife, and protecting soils.
Activities on the farm
This is your place to enjoy. With the ancient trail of the Ridgeway dissecting the farm, and lots of footpaths too, it's a great place to walk, ride and cycle across wonderful countryside, with heaps of wild flora and fauna, and all our fabulous livestock to admire too.
Wildlife
We are able to support a huge range of wildlife on the farm – from invertebrates to mammals and birds. The deer are a glorious sight especially on a frosty bright winter morning. There are foxes, badgers, hares fighting, like hares do. Buzzards, hawks and owls are simply thrilling. Songbirds multiply noisily, and when they get too popular, the kestrels sort them out.
Helen Browning's
Organic Farm & Food
Helen Browning's
Royal Oak
Helen Browning's
Chop House
Open letter to Michael Gove
Helen Browning, Chief Executive of the Soil Association, has written an open letter to Michael Gove highlighting the negative impact already being caused to UK organic exporting businesses by current Brexit...
Chop House Spring Menu 2019
Our astonishingly enjoyable and successful foray into the throbbing heart of Swindon's Old Town, Helen Browning's Chop House, is once again refreshing its menu as spring approached...
Start of a new era here at Eastbrook
While the world's dairy farmers on the whole decline in number due to an uncertain financial future, here in Bishopstone we're going the other way, as we so often do...
Community events at Helen Browning's Royal Oak!
Events, my dear, events... as someone once said. That's what Helen Browning's Royal Oak specialises in, along with seven days-a-week simple organic luxuries, like superb bedrooms, glorious seasonal food, and intimate...
Your views please
Win a hamper! This survey will take you approximately 4 minutes, we'd love to hear your thoughts and ideas please about our products, plans and business offering...
2 weeks ago
Yessssss! Lovingly slow cooked, Turmeric pulled pork plus Fennel & Roasted Garlic Pork Belly on offer @Ocado now #newrange #easyfamilydinner #slowcook #pulledpork #£1off #delicious https://t.co/wvkxlB5nd2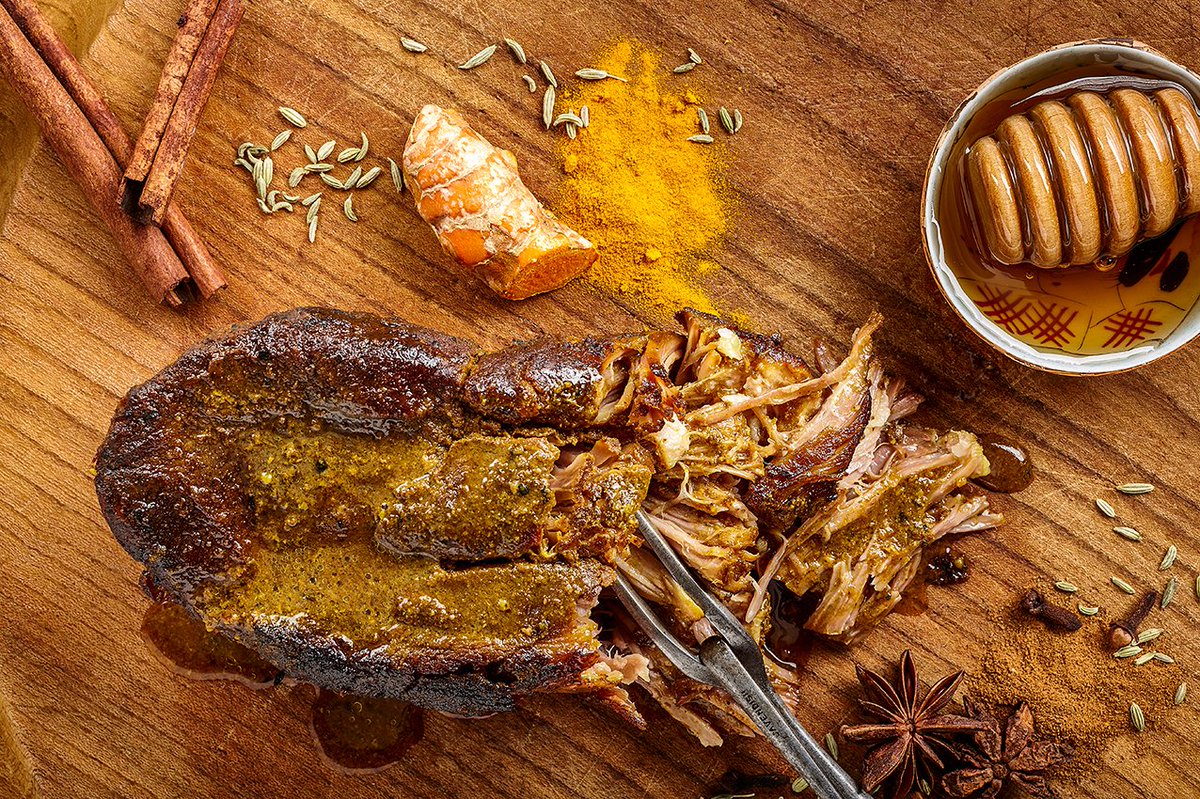 ©Helen Browning's Organic 2019