"The team. Where do I start! Such a great bunch…"

Helen Browning
Let's start with Henry Stoye, Farm Manager though generally more interested in crops and machines than animals. Without Henry, the place would grind to a halt. No problem is insurmountable, once he has deliberated in his idiosyncratic manner. In his arable team are: Andrew Burtenshaw, who joined the farm in 1983, and can turn his hand to most things on a good day, but specialises in grain storage and cow feeding for much of the year, then there's Daz, who once was the fastest sprayer man in the West, but is now reformed, loves ploughing and driving his vintage car. He's been here since 1984, on and off – I sacked him once, and he ran away to Africa another time (it's a long story) but he keeps coming back for more.
Looking after our numerous animals we have Clive, he who loves birds of prey, and indeed all wildlife; in an ideal world he would spend most of his time planting hedges and making habitats, but needs to keep an eye on pigs and youngstock, and keep repairs on track…a never ending task! Then there's David and Tony, who look after the pigs. This is probably the best job in the world in the summer, and tough through the winter months when the ground gets wet, and they are working in wind and rain all day long. Tony has worked at Eastbrook in a whole range of roles over the last 18 years, while David joined us three years ago and has taken to the organic way of life with huge enthusiasm.
Teo moved to the farm from his Romanian home six years ago, and does an absolutely brilliant job managing the Cues herd. He and his wife Gina also keep honey bees, so try some of their honey if you can, wonderful flavour. Teo is ably assisted by Andy, a recent addition to the team, who also helps with the younger cattle and beef enterprises. Zac is our apprentice, and helps with calf rearing, occasional pig duties, and with whatever else needs doing.
Dai Wilson with my daughter Sophie (they are getting wed this summer) has 600 ewes, both at Eastbrook and on our neighbour Rob Selbourne's farm. He also has a small flock of hens to keep the pub and Chop House supplied. With 3 sheepdogs and a couple of horses, the two of them have a lot on their plates…especially as Sophie is studying to be a vet, so is away much of the time at Nottingham Uni.
In the farm office we have the amazing Sue, who keeps us all in check and organised and juggles a million balls. With farm staff trekking in all day for cups of tea and chats, she keeps them sweet with an ever full tin of biscuits, and spends her breaks with the loves of her life, the cows and calves. Hilda is in the office a couple of days a week, keeping the finances straight, amongst much else. Hilda has been here longer than any of us, and although she keeps talking about retirement, we can't ever quite manage without her.
Helen Browning's
Organic Farm & Food
Helen Browning's
Royal Oak
We're now combining  everything—the pigs, the cows and calves, the landscapes, the wildlife—deer, owls, badgers, flora and fauna generally, although not all of it appears on cue.  Our colleague James Andrews, expert at wildlife photography among other skills, will lead the 'Safari' tours, in the red land rover
Tackling the virus crisis ...
We have set up a farm shop at the Royal Oak in Bishopstone for groceries, organic meat and freshly prepared meals to take-away during the current restrictions on in-house dining. Please see our social media for updates and a full list of available produce. 
Helen Browning's Royal Oak is seeking candidates for a new full time position: Retail manager & business administration; a full time post available within our hospitality and retail business, based on one of the UK's most progressive organic farms.
Helen Browning's Organic
6 days ago
6 days ago
Check out our recipe of the week: the best steak marinade🤩 a perfect recipe for a weekend treat! Take a look through this link https://t.co/SjPpaiknhz and don't forget to tag us in your #organiccreations 🧡 (this recipe has been borrowed from AllRecipes) https://t.co/2yTCmX8qL9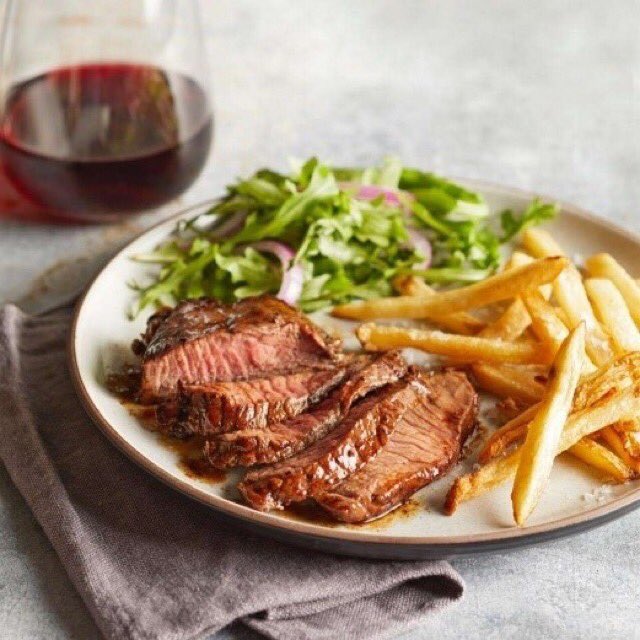 Just wanted to say a big thank you to Tim and all the staff. Returned home after being thoroughly looked after everything was perfect. My girls have already made me promise to get some of your burgers when I'm next in – Jason
 Incredibly welcoming! Excellent food!! Peroni on draft!!! What more could you want in such an idiillic setting? – Dave
 Great social distancing measures in place. Food is as amazing as always! Well done Royal Oak and thanks to the team! – Sally