Helen Browning's
Organic Farm & Food
Helen Browning's
Royal Oak
Helen Browning's
Chop House
Open letter to Michael Gove
Helen Browning, Chief Executive of the Soil Association, has written an open letter to Michael Gove highlighting the negative impact already being caused to UK organic exporting businesses by current Brexit...
Chop House Spring Menu 2019
Our astonishingly enjoyable and successful foray into the throbbing heart of Swindon's Old Town, Helen Browning's Chop House, is once again refreshing its menu as spring approached...
Chop House news 😊
• From 7th May we are opening at 5pm again. Last food order at 8.45pm.
• Burger Buddies!! 2 burgers for £20 and ½ price onion rings between the hour of 5 and 6pm (last food order at 5.45pm) tables must be vacated by 6.30pm.
See more...
British Organic Charcuterie
Native Breeds and Helen Browning's have been working together for five years on a customer / supplier basis. The key interests of both businesses during this time, has been applying organic sustainable agriculture to meat production and charcuterie and we are very pleased to announce ...
Your views please
Win a hamper! This survey will take you approximately 4 minutes, we'd love to hear your thoughts and ideas please about our products, plans and business offering...
One ice cream and one loaf at a time
Our HB businesses tend to move at a steady pace — like farming generally — and new developments can often take us by surprise...
1 week ago
Competition Time! Get involved for your chance to win a stay at Helen's gorgeous hotel here in Bishoptone @HelenBRoyalOak 😘 https://t.co/MU9whIDuQY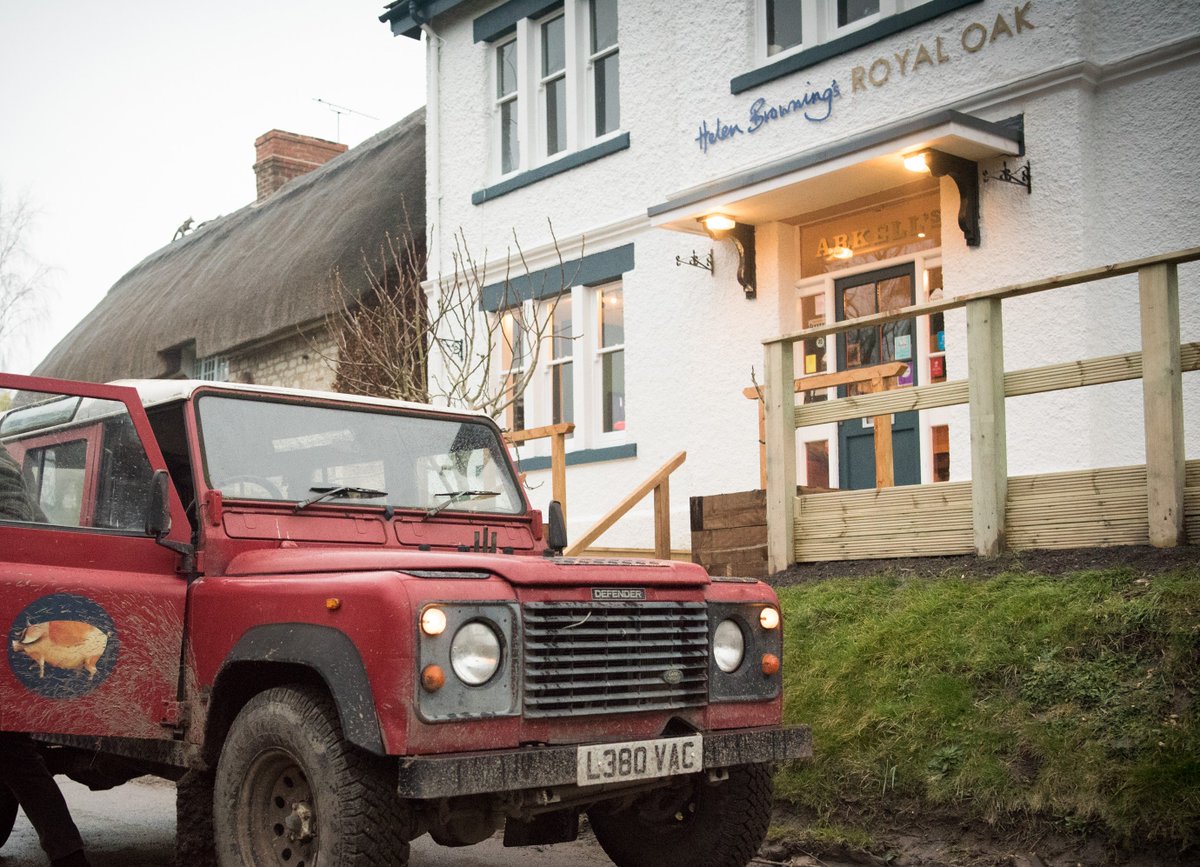 farmdrop
@farmdrop
🐷COMPETITION TIME🐷 To welcome
@HelenBOrganic
to the shop, we're giving 1 tweeter the chance to WIN an overnight stay at The Royal Oak in the Wiltshire Downs - where muddy boots & hungry tums are VERY welcome. Just like, retweet & tag a mate to be in the running...good luck! 🤞
https://t.co/GK7cpyoKUl
©Helen Browning's Organic 2019