'Pig' written by Helen Browning
A wonderful book about pigs out now
Pig: Tales from an organic farm by Helen Browning available to buy online or Foyles and Waterstones
A gloriously written book, mostly following nine sows from the week of their farrowing, around the shortest day last year, through one of the hardest, longest winters we can recall. It includes the sow that died, leaving nine orphans, and how three of them escaped to the sanctuary of the farmhouse to begin their slow recovery.
One of the major players is Mrs Messy Bed, who behaved a little bit like a brazen hussy on occasions, who wasn't that bothered about her kids, and who happily slept outside in the snow when it suited her, rather than making her own arc clean, dry and presentable.
Helen's life of progressive agricultural and environmental politics is woven through the story, as are the characters that make this farm such a different place to be.
'Helen Browning has that rare combination of a being a highly successful, hard-headed farmer with real emotional intelligence and a burning commitment to the sustainable health of our environment and the food we produce as well as the ability to express all these things in beautifully-crafted language. Anyone who has any interest in what we eat, how we produce it or how we should manage the landscape for our children should read this book.'
Monty Don
'Entrepreneur, mother, farmer, idealist: Helen Browning is the best of modern heroes. PIG is full of brilliant, vivid and eye-opening detail about the realities and hard work of a modern organic farmer's life, but more than that it is a book about Helen's championing of values – her care for the animals she raises and for the land on which she farms, for her own family's wellbeing and their future, the natural networks of which they are a part, the political world in which all this operates and the welfare of the customers who will eat the food she grows. What deeper or richer engagement could there be with what matters in life?'
Adam Nicolson, author of The Seabird's Cry (Winner of the Wainwright Prize 2018)
'I can think of no-one better equipped to tell it how it is. A lifetime tenant farmer and an organic pioneer who needed to make her farm profitable.  A campaigner for the values of this farming method – not as a niche market but a vital means of farming in a sustainable way for all our benefits – is not a preacher but a practician. This makes her story invaluable.'
Jonathan Dimbleby
'PIG is something of a revelation! Weaving strands as diverse as pig-husbandry, advising ministers, organic farming, family dynamics, animal welfare and the challenge of leadership, Helen Browning has created a multi-coloured garment that warms and delights in equal measure.'
Jonathan Porritt, Co-Founder of Forum for the Future
Open letter to Michael Gove
Helen Browning, Chief Executive of the Soil Association, has written an open letter to Michael Gove highlighting the negative impact already being caused to UK organic exporting businesses by current Brexit...
Chop House Spring Menu 2019
Our astonishingly enjoyable and successful foray into the throbbing heart of Swindon's Old Town, Helen Browning's Chop House, is once again refreshing its menu as spring approached...
Start of a new era here at Eastbrook
While the world's dairy farmers on the whole decline in number due to an uncertain financial future, here in Bishopstone we're going the other way, as we so often do...
Community events at Helen Browning's Royal Oak!
Events, my dear, events... as someone once said. That's what Helen Browning's Royal Oak specialises in, along with seven days-a-week simple organic luxuries, like superb bedrooms, glorious seasonal food, and intimate...
Your views please
Win a hamper! This survey will take you approximately 4 minutes, we'd love to hear your thoughts and ideas please about our products, plans and business offering...
2 weeks ago
Yessssss! Lovingly slow cooked, Turmeric pulled pork plus Fennel & Roasted Garlic Pork Belly on offer @Ocado now #newrange #easyfamilydinner #slowcook #pulledpork #£1off #delicious https://t.co/wvkxlB5nd2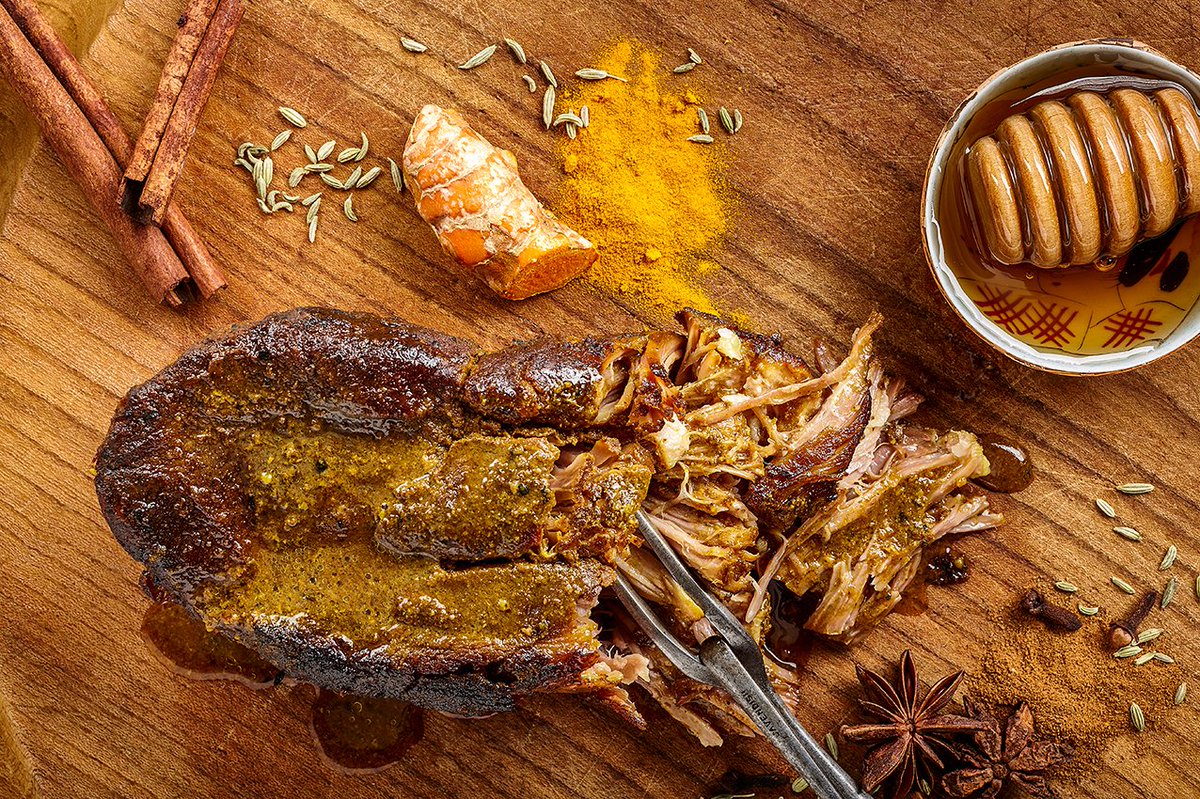 ©Helen Browning's Organic 2019