'Pig' written by Helen Browning
A wonderful book about pigs out now
Pig: Tales from an organic farm by Helen Browning available to buy online or Foyles and Waterstones
A gloriously written book, mostly following nine sows from the week of their farrowing, around the shortest day last year, through one of the hardest, longest winters we can recall. It includes the sow that died, leaving nine orphans, and how three of them escaped to the sanctuary of the farmhouse to begin their slow recovery.
One of the major players is Mrs Messy Bed, who behaved a little bit like a brazen hussy on occasions, who wasn't that bothered about her kids, and who happily slept outside in the snow when it suited her, rather than making her own arc clean, dry and presentable.
Helen's life of progressive agricultural and environmental politics is woven through the story, as are the characters that make this farm such a different place to be.
'Helen Browning has that rare combination of a being a highly successful, hard-headed farmer with real emotional intelligence and a burning commitment to the sustainable health of our environment and the food we produce as well as the ability to express all these things in beautifully-crafted language. Anyone who has any interest in what we eat, how we produce it or how we should manage the landscape for our children should read this book.'
Monty Don
'Entrepreneur, mother, farmer, idealist: Helen Browning is the best of modern heroes. PIG is full of brilliant, vivid and eye-opening detail about the realities and hard work of a modern organic farmer's life, but more than that it is a book about Helen's championing of values – her care for the animals she raises and for the land on which she farms, for her own family's wellbeing and their future, the natural networks of which they are a part, the political world in which all this operates and the welfare of the customers who will eat the food she grows. What deeper or richer engagement could there be with what matters in life?'
Adam Nicolson, author of The Seabird's Cry (Winner of the Wainwright Prize 2018)
'I can think of no-one better equipped to tell it how it is. A lifetime tenant farmer and an organic pioneer who needed to make her farm profitable.  A campaigner for the values of this farming method – not as a niche market but a vital means of farming in a sustainable way for all our benefits – is not a preacher but a practician. This makes her story invaluable.'
Jonathan Dimbleby
'PIG is something of a revelation! Weaving strands as diverse as pig-husbandry, advising ministers, organic farming, family dynamics, animal welfare and the challenge of leadership, Helen Browning has created a multi-coloured garment that warms and delights in equal measure.'
Jonathan Porritt, Co-Founder of Forum for the Future
We're now combining  everything—the pigs, the cows and calves, the landscapes, the wildlife—deer, owls, badgers, flora and fauna generally, although not all of it appears on cue.  Our colleague James Andrews, expert at wildlife photography among other skills, will lead the 'Safari' tours, in the red land rover
Tackling the virus crisis ...
We have set up a farm shop at the Royal Oak in Bishopstone for groceries, organic meat and freshly prepared meals to take-away during the current restrictions on in-house dining. Please see our social media for updates and a full list of available produce. 
Helen Browning's Royal Oak is seeking candidates for a new full time position: Retail manager & business administration; a full time post available within our hospitality and retail business, based on one of the UK's most progressive organic farms.
Helen Browning's Organic
6 days ago
6 days ago
Check out our recipe of the week: the best steak marinade🤩 a perfect recipe for a weekend treat! Take a look through this link https://t.co/SjPpaiknhz and don't forget to tag us in your #organiccreations 🧡 (this recipe has been borrowed from AllRecipes) https://t.co/2yTCmX8qL9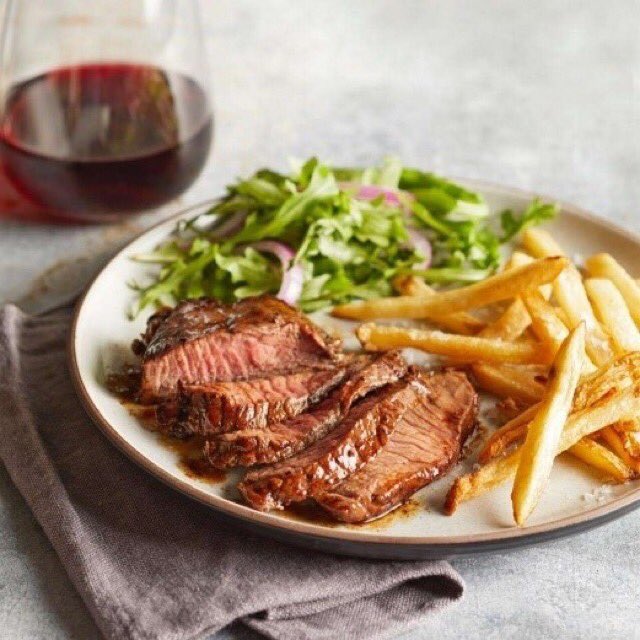 Just wanted to say a big thank you to Tim and all the staff. Returned home after being thoroughly looked after everything was perfect. My girls have already made me promise to get some of your burgers when I'm next in – Jason
 Incredibly welcoming! Excellent food!! Peroni on draft!!! What more could you want in such an idiillic setting? – Dave
 Great social distancing measures in place. Food is as amazing as always! Well done Royal Oak and thanks to the team! – Sally
©Helen Browning's Organic 2019-20. All rights reserved.