Helen is a farmer and campaigner. The journey that food makes from the farm to the plate has been central to her life and work. 
Born and brought up on the family farm in Wiltshire which she runs today, Helen is also Chief Executive of the Soil Association and has served on the Curry Commission into the Future of Farming. She remains first and foremost a farmer and was awarded the OBE in 1998 for services to farming.
Helen knew from an early age that farming was for her, she told her father she wanted to be a 'proper farmer' aged just 9. In 1986 by the time she was 24 her father had passed the reins on to her and not long after, she began the journey converting Eastbrook Farm to organic.
Helen says, "Of all the benefits I love about organic farming – the wildlife, the landscape, the delicious food – what motivates me more than anything is allowing our animals to have as good a life as possible. The biggest contribution I've made has been developing our organic pig systems. Very few pigs get the chance to feel the sun on their backs – so for me, my saddlebacks are very precious."
"One of the ways I measure success in the farming business is how many livelihoods it sustains and how much vitality you can create from a place. For me complexity is what one needs in life. Everything that I do in life is about the farm and the countryside. When I'm outside; when I'm walking the farm – that's when I feel most like me."
Helen Browning's
Organic Farm & Food
Helen Browning's
Royal Oak
We're now combining  everything—the pigs, the cows and calves, the landscapes, the wildlife—deer, owls, badgers, flora and fauna generally, although not all of it appears on cue.  Our colleague James Andrews, expert at wildlife photography among other skills, will lead the 'Safari' tours, in the red land rover
Tackling the virus crisis ...
We have set up a farm shop at the Royal Oak in Bishopstone for groceries, organic meat and freshly prepared meals to take-away during the current restrictions on in-house dining. Please see our social media for updates and a full list of available produce. 
Delighted that our organic Corned Beef is being applauded across the land. 5* reviews with Abel and Cole and a Silver award at British Charcuterie Live!
Clive gives us a twitchers update on all the comings and going on the farm.
"The rookeries in the ash trees around the farm have been active since late February/early March and the early-nesting rooks will now be sitting on eggs. For most of the other birds the lengthening days and increased hours of sunlight are the trigger to pair up and start breeding ...
4 days ago
Recipe of the week: BBQ Pork Belly😋 Check out this delicious recipe on our website now https://t.co/FxY20GsuRl 🥓 And don't forget to tag us in your #organiccreations 🧡 https://t.co/eVC93GdoPp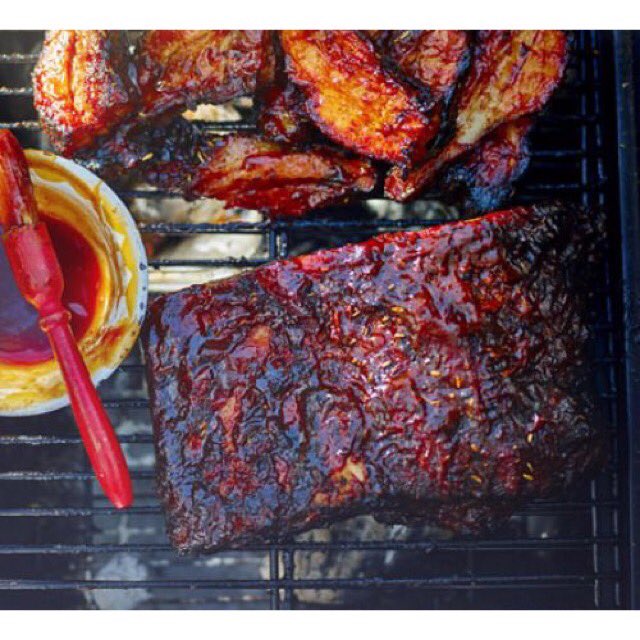 ©Helen Browning's Organic 2019-20