"Most of our calves are born between September and Christmas or between March and late April and are a mix of Friesians and beef breeds, mostly Angus."

Helen Browning
The female friesians (heifers) will be milking cows one day, and the males will be beef. All our calves are reared on older dairy cows, or on cows which have a temporary problem so that the less demanding task of looking after 3 calves (!) will allow them to recover. When a calf is born, it stays with it's mum for a day or two to get the rich colostrum (sometimes known as first milk and rich in antibodies) which is vital for immunity. Then the cow moves into the milking herd, and her calf is paired with a foster mum. We have a lovely calf house where this bonding takes place, and where they all live during the winter.
Calves stay with their foster cows until they are 6 months old, benefiting from plenty of milk, as well as hay and some concentrate feed in the winter, and lush clover pastures in the summer.
Once weaned, the young cattle will graze clean pastures, often with an old cow or two to teach them the ropes outside. Some may spend winter outside on turnips, kale and grassland, though most will be housed to protect the soil. The Friesian heifers will be served when they are around 15 months old, so that they calve at 2 years, and the beef will go to slaughter at around 26 to 28 months. After a lifetime of grazing our rich pastures, they taste fantastic.
Helen Browning's
Organic Farm & Food
Helen Browning's
Royal Oak
We're now combining  everything—the pigs, the cows and calves, the landscapes, the wildlife—deer, owls, badgers, flora and fauna generally, although not all of it appears on cue.  Our colleague James Andrews, expert at wildlife photography among other skills, will lead the 'Safari' tours, in the red land rover
Tackling the virus crisis ...
We have set up a farm shop at the Royal Oak in Bishopstone for groceries, organic meat and freshly prepared meals to take-away during the current restrictions on in-house dining. Please see our social media for updates and a full list of available produce. 
Helen Browning's Royal Oak is seeking candidates for a new full time position: Retail manager & business administration; a full time post available within our hospitality and retail business, based on one of the UK's most progressive organic farms.
Helen Browning's Organic
6 days ago
6 days ago
Check out our recipe of the week: the best steak marinade🤩 a perfect recipe for a weekend treat! Take a look through this link https://t.co/SjPpaiknhz and don't forget to tag us in your #organiccreations 🧡 (this recipe has been borrowed from AllRecipes) https://t.co/2yTCmX8qL9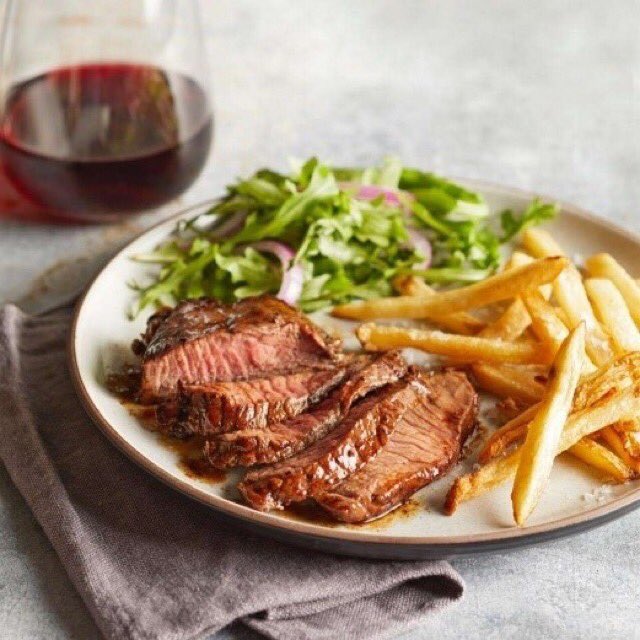 Just wanted to say a big thank you to Tim and all the staff. Returned home after being thoroughly looked after everything was perfect. My girls have already made me promise to get some of your burgers when I'm next in – Jason
 Incredibly welcoming! Excellent food!! Peroni on draft!!! What more could you want in such an idiillic setting? – Dave
 Great social distancing measures in place. Food is as amazing as always! Well done Royal Oak and thanks to the team! – Sally