Helen Browning's Royal Oak
"You can expect to be spoilt with rich flavours made from the best ingredients, all locally sourced."
Paul Winch, head chef at Helen Browning's Royal Oak, talks about his food loves, inspiration and what brought him to the pub.
What's your first food memory?
My first food memory is, of course, owed to my mother Marilyn who no matter what she was doing always had a home cooked meal on the table at 5pm when my father got home. She was a good honest cook who only attempted to feed us with family favourites – roasts, lasagnes, shepherds pies and the like.
It was my best friend Garziano's mother, Elisabeth, who introduced the joys of Sicilian teenager's food; lots of tomato based sauces, pizza and various pasta and bread.
Why did you decide to become a chef?
I became a chef because I simply didn't know what else to do, simple as that. It was a toss-up between being a hairdresser or chef and I opted for the job with unsuitable money and ridiculous hours!
What was your first kitchen job like? And where did it lead you?
I started off straight out of catering school into a fast paced chain of pubs, serving carvery food and feeding office workers. Believe it or not I was propelled to head chef status within weeks… I left within months!
I dabbled about after this trying to find roles that would fit my social life (of all weekend raving) before eventually realising I needed to learn and landing a job at a big country house hotel in Ross on Wye. During my 4 years there I also spent time working in Venice and the Channel Islands. These experiences gained me 3 rosettes and a wealth of knowledge. Before moving to Swindon I was based on the edge of the Cotswolds for a whopping 10 years, cooking regularly for Kate Moss, Rory Bremner and Dom Jolly to name drop a few.
What brought you to Helen Browning's Royal Oak?
My persistence. I tried my luck before with the irrepressible Mr Finney, only to be shunned as he felt lobsters weren't good enough! Jokes aside, I knew it was a good eatery, and I wanted something to get my teeth into. Of course everyone knows the name Helen Browning, and organic food doesn't half look good on a CV as well as a plate!
Tell us about a typical working day
There's never a typical day in the Royal Oak kitchen. Our ingredients come from the farm and local suppliers and are completely dependant on the seasons and availability. I have to nurture that stock and produce it into wholesome tasting dishes without being pretentious and over killing flavours.
With ever changing menus and a desire to cater for our customers changing needs and dietary requirements, we're really put to the test sometimes. To succeed here you need to have a back bone and to be as flexible as the day demands as it unfolds.
What makes your kitchen different?
Our ability to give our customers diversity – changing our menus daily means we can do this. The big difference of course is the luxury of having our farm next door, producing fantastic organic pork, beef and lamb for us to use.
Our local customers support us incredibly well, not only spending their hard earned money here but also foraging ingredients for us and exchanging fruit and veg from their gardens.
What can people expect from your kitchen?
A dedicated team that always tries to please. You can expect to be spoilt with rich flavours made from the best ingredients, all locally sourced.
Who or what is your food inspiration?
My food inspirations always change. I'm inspired by children, their need of food knowledge is very important now more than ever as the UK suffers from an epidemic of fast food and obesity, as well, ironically, as child poverty.
This needs to evolve into a safeguarding for all children to be able to eat a hot meal every day and be nourished properly regardless of background.
What's your favourite meal on the menu?
I've never had a favourite meal, as I'm lucky to try everything whenever I want. But give me braised pigs cheek with fresh bread and butter spread way too thickly and I don't think you can come much closer to perfect food porn than that!
How do you unwind from work?
I unwind by winding myself up even tighter – rushing around with school runs, changing nappies and taking care of the family. I am blessed with five children stemming from the eldest, a dancer, 23, a 17-year-old A level student, a Wootton Bassett student, 11, Lola, six, and little Largo the baby soon to be two. The youngest three of these little monkeys I owe to my 11 years of marriage to the lovely Angelique, who is herself responsible for looking after other people's children in Cricklade.
I breathe out and relax with yoga, too much PlayStation and the gym when I can… and of course a drink or two to hit the spot.
If you weren't a chef what would you be?
If I wasn't a chef then yes damn it I'd be a hairdresser!
Delighted that our organic Corned Beef is being applauded across the land. 5* reviews with Abel and Cole and a Silver award at British Charcuterie Live!
We're now combining  everything—the pigs, the cows and calves, the landscapes, the wildlife—deer, owls, badgers, flora and fauna generally, although not all of it appears on cue.  Our colleague James Andrews, expert at wildlife photography among other skills, will lead the 'Safari' tours, in the red land rover
Although the weather has felt pretty miserable over the last few weeks it's been absolutely perfect for mushrooms – there's been an explosion in the local area and James, our photographer from ProHides, has been out in the rain capturing images.  We don't want you to miss out though so if you've got a camera, big or small, why not join him on Sunday 3rd of November for a photowalk to see some of these wonders for yourself.
2 months ago
Bacon and parsley hotcakes https://t.co/wK4M1lPHFX https://t.co/EQ3OehdUt8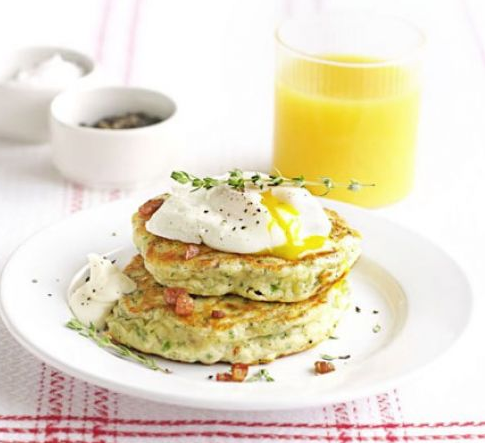 ©Helen Browning's Organic 2019